09-01-2017 Kies ik een combi, ver- of breedstraler?

Jullie hebben veel verschillende ledbars, maar welke kies ik nu? Wij hebben dit voor u uitgezocht. In dit artikel behandelen wij de
verstraler
,
breedstraler
en
4D ledbar
.
Een ledbar wordt veel gebruikt als extra verlichting op een auto, truck, rallyauto, 4x4 of landbouwvoertuig. Zelfs in de Dakar rally zijn deze krachtige lichtbalken onmisbaar geworden. Voor elke toepassing is het belangrijk om de juiste lichtbundel te kiezen. Onze
ledbars
zijn eenvoudig te monteren doormiddel van een kantelbare bevestigingsbeugel. Bij veel types (zoals deze
CREE
combi verstraler) is het zelfs mogelijk de bevestigingpunten over de gehele lengte van de ledbar te schuiven.
U zult opmerken dat er nogal verschil in prijs is tussen een CREE en een Epistar ledbar, dit verschil leggen wij
hier
uit.
De afgelopen week hebben wij enkele foto's genomen op een heldere avond. Het verschil is duidelijk te zien tussen de verschillende lenzen/reflectoren.
Ons resultaat:
Hieronder ziet u
deze
4D ledbar in actie. Deze ledbar maakt gebruik van een 4D lens, dit type ledbar heeft een gerichte 20 graden lichtbundel met nagenoeg geen strooilicht. Wanneer u uitsluitend de "verte" wilt verlichten is dit een uitstekend alternatief voor u. Deze ledbars zijn standaard uitgerust met Epistar led chips.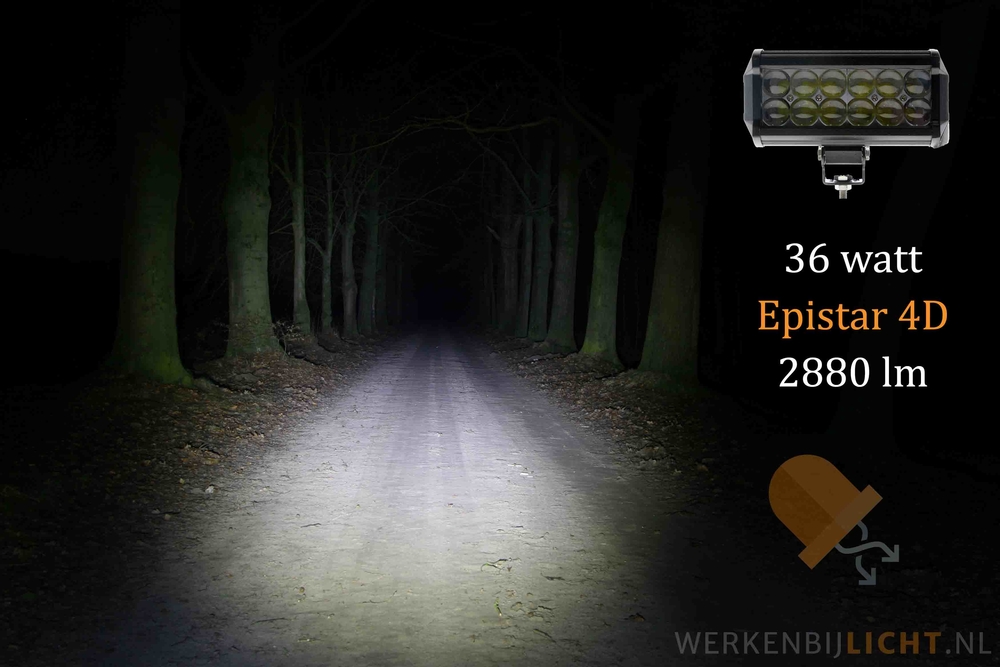 Hieronder ziet u
deze
krachtige CREE ledbar met een lichtbundel van 30 graden. Zoals je op de foto kunt zien schijnt deze ledbar over een lange afstand. Ook zie je dat de zijkanten een beetje verlicht worden. Wij raden deze verstralers dan ook aan voor gebruik op voertuigen. Zowel de diepte als de breedte worden goed verlicht.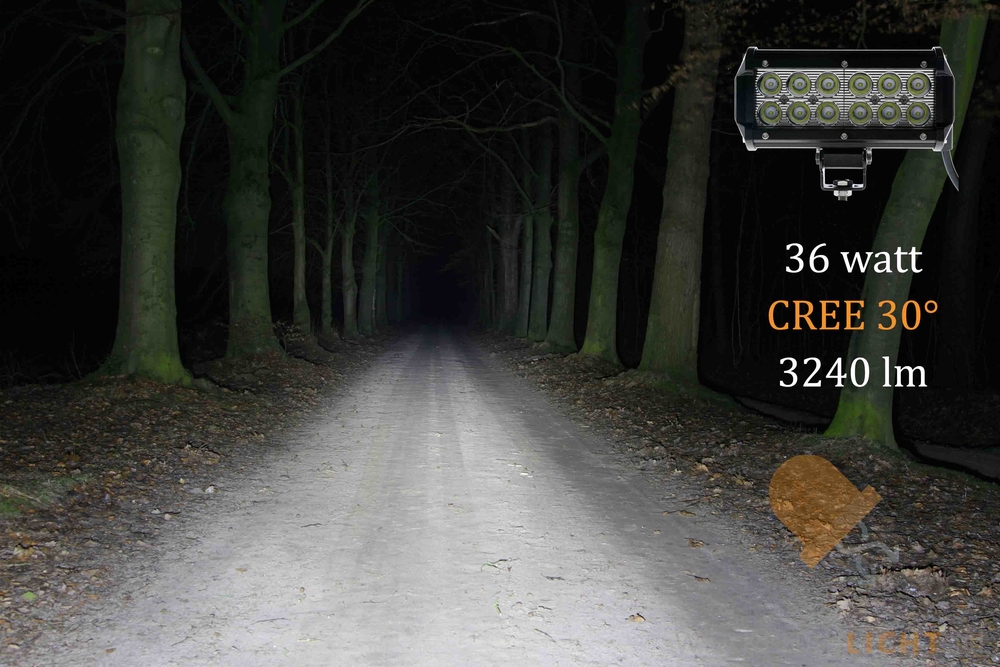 En tot slot hebben wij de breed stralende
36 watt ledbar
. Deze heeft een lichtbundel van 60 graden. Zoals je op de foto kunt zien heeft deze een breed lichtbeeld welke een grote oppervlakte verlicht. Dit type is goed bruikbaar op landbouwvoertuigen.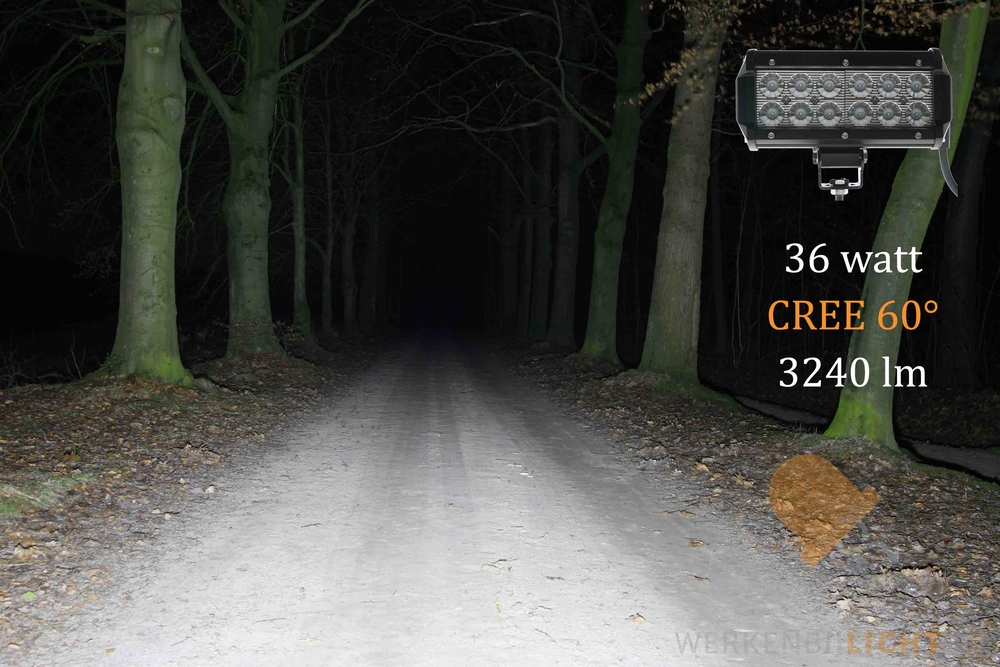 Werkenbijlicht staat voor u klaar omtrent alle vragen rondom ledbars. Ook voor
montagebeugels
kijkt u verder op onze website.
Heeft u vragen? Neem dan met
contact
ons op.